TANJ Custom Fleece Vest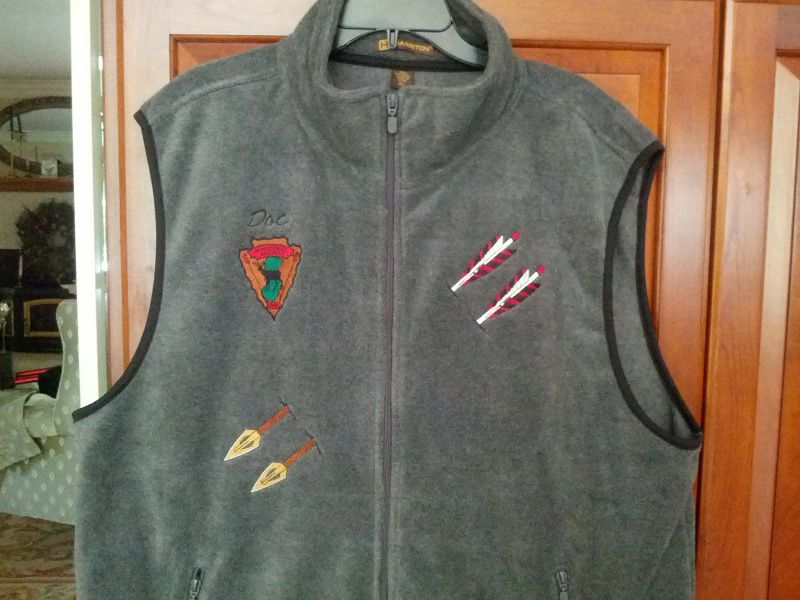 TANJ Custom Fleece vest with TANJ Logo + Arrows includes shipping.

-They will be only $50 S M L XL XXL $55 - XXXL.

Please make sure of your proper size before ordering.

*You can also order with your first name or your nickname*

Note - If you do decide to have your name embroidered and you chose the wrong size Sorry No Returns!

Please send check or cash only no pay pal! I will be at Whittingham Saturday and Garden State Archers Hunter Helping Heros if you decide to order and would like to pay cash

Send a new email with your vest order including your shipping address and proper size and if you would like your name on the vest?

Email your order to me dadocman47@gmail.com and must mail check payable to TANJ before the order will be placed.

No order will be placed unless vest paid in full and TANJ dues are paid up to date for 2014. ( see Ron Ellison for payment of dues)

This will be a special one time order for now. So far 5 vest have been ordered from members.

All orders must be in by September 7th deadline!

Mail check to:
Gerry DeCaro
c/o Vest
20 Spruce Drive
Middletown NJ 07748
(732) 957 1960

I am a XXL and my vest fits great. Any questions please call to speak.

Doc.